Back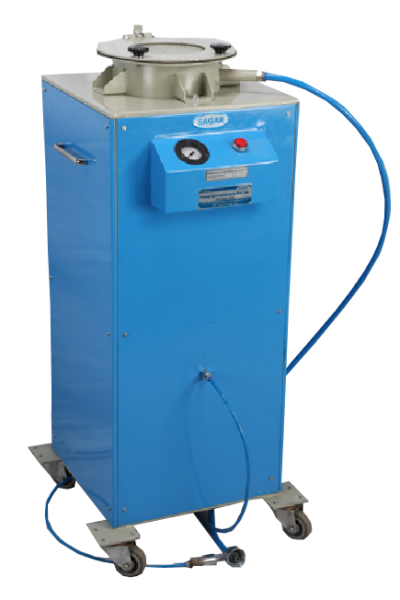 Innovative full proof design.
No electric power required.
Optimum utilization of compressed air.
Operates only by air & dray powder which is passing through spiral way to clean and polish flyer tube with automated pneumatic.
No acid, no chemical, no gase & no hot/ cold water
Perfectly developed eco friendly media used for cleaning I.E. Alluminium oxide powder.
Very gentle cleaning action, no damages to inner surface of flyer tube.
Tube inside diameter keep getting polished during every operation, thereby reducing fluff accumulation at later stages.